It's not difficult to design and build a beautiful website, but does it clearly define strengths and speak to customer needs? Will the user feel a connection to the brand? This all comes back to how well the website copy is crafted.
It doesn't happen often, but most people can think of a website they have visited that made them feel a sense of inspiration and intrigue while scrolling down the page.
The website had carefully crafted messaging with a clear hierarchy and flow. Furthermore, it presented a confident and consistent voice and conveyed a well-established sense of brand.
But how is this perfect website copy achieved?
Anyone who has tried to write website copy for their own brand knows it can be an overwhelming task. Every concept is re-hashed over and over and every word critiqued by the team. It can be a frustrating experience where the final result feels like a collage of compromises.
So how can one tackle website copywriting with a clear and decisive approach?
I'm here to say, do not fret. There is a way to conquer your website copywriting troubles starting with the home page. It requires some healthy self-reflection and a framework to keep the copy development focused.
Ready to write some great website copy?
The following templates can be used to brainstorm and develop home page copy. I know it can be a daunting task so hopefully these templates bring focus and organization to the process. For the sake of presentation, I've decided to use a fake company that offers a scheduling and communication platform for families.
Copy Template #1: Inspire First
This template is good for small brands who want to own a niche and need to stand out. This could also be used for a brand that wants to play to the emotions of the buyer. This template helps any copywriter establish an impactful and concise introduction that will drive empathy and interest from the audience.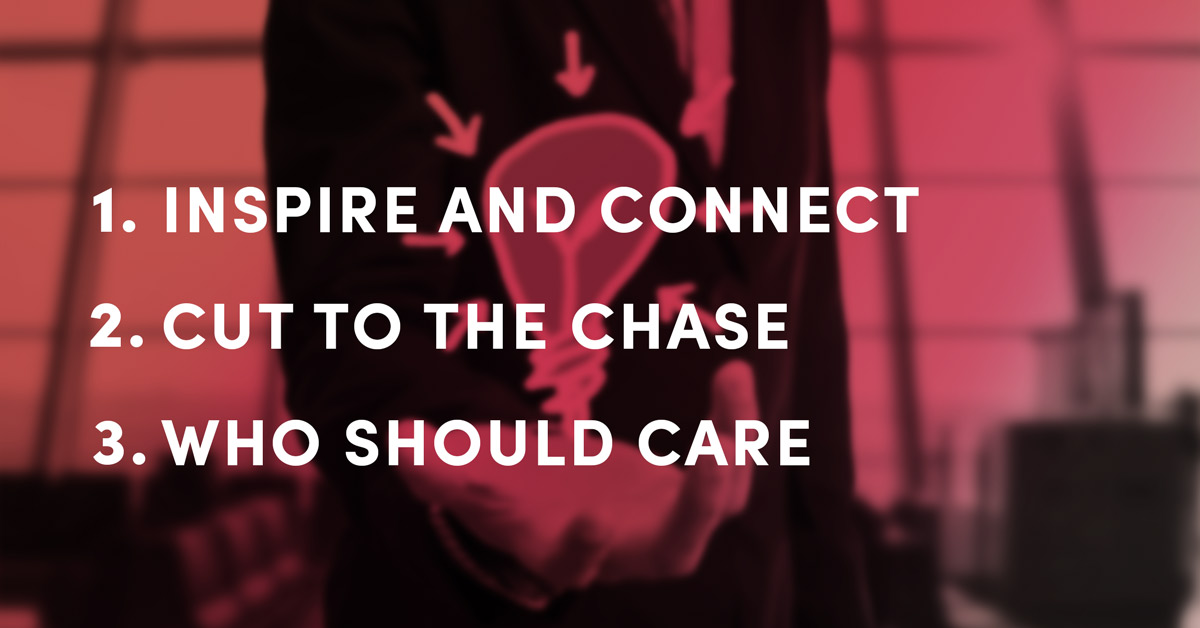 Inspire and connect
Dear moms and dads: we know parenting isn't easy.
Cut to the chase
We're a digital platform for managing personal objectives, family schedules and life milestones.
Who should care
Are you the organizer in your family? We help busy people like you make sense of their busy lives, from soccer schedules to music lessons to date night for just the two of you.
Copy Template #2: Why, How, What
This message framework is inspired by the popular leadership model from Simon Sinek. It is used by some of the most innovative companies in the world to guide their vision and decisions.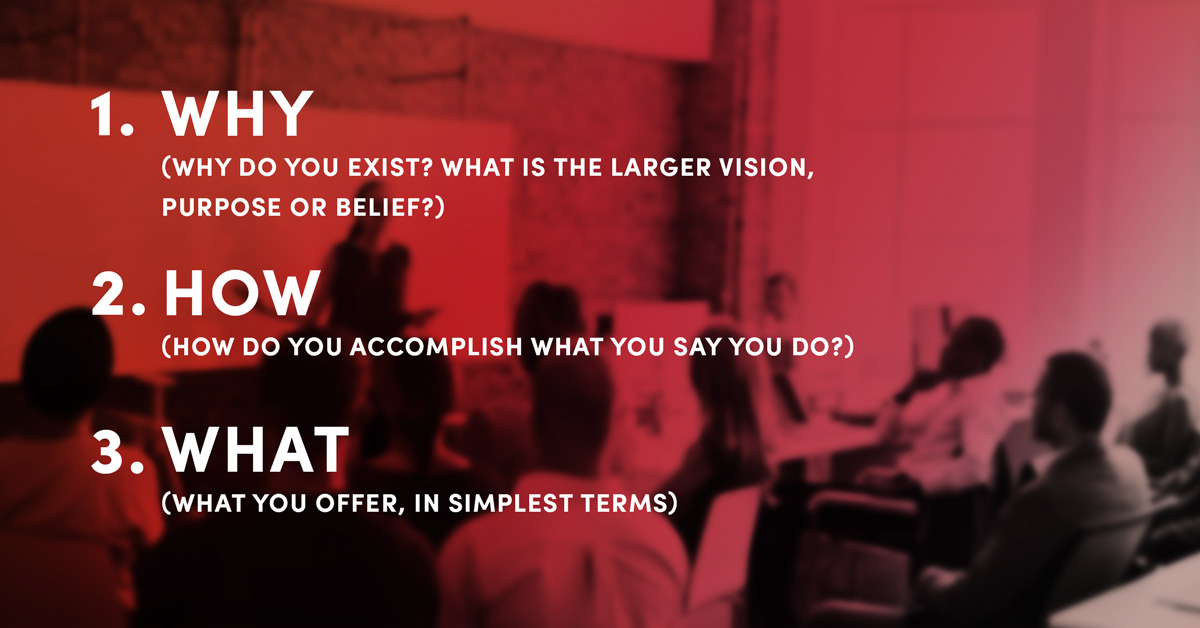 Why
We were drowning in our everyday lives, checking off tasks on a never-ending list. One day we decided to take control and start enjoying our lives as parents. That's the day we launched our company.
How
We've combined a family scheduling tool with, smart time management tips and communication efficiencies and put them into one easy-to-use platform.
What
We offer a platform to help busy moms and dads to manage personal objectives, family schedules and life milestones.
Copy Template #3: Big shift in the world
This template was inspired by a recent article I read outlining the perfect sales deck. I've repurposed it below. The objective is to focus on the bigger picture and slowly bring the focus back to the business solution. This allows the copywriter to speak to the world in terms larger than their brand, to establish a universal or global storyline that the user cannot ignore.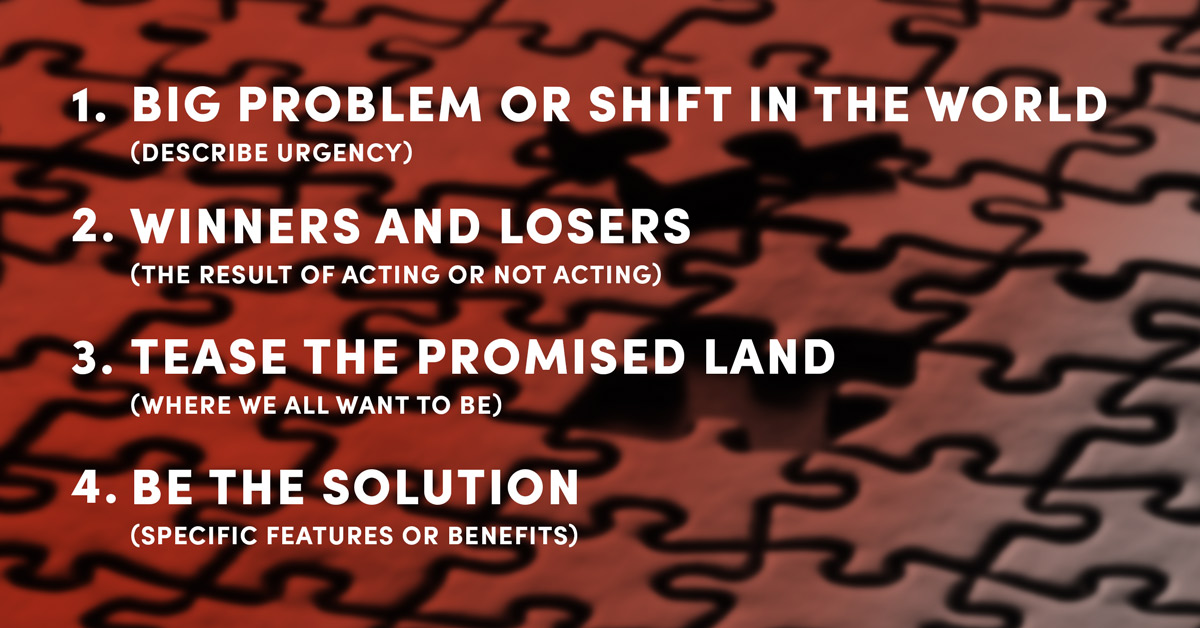 Big shift in the world
The speed of life is increasing. Families are getting busier and managing everyday life is a daunting task.
Winner and losers
Some families will become less connected and more chaotic. Others will find better ways to communicate and coordinate their busy lives.
Tease the promised land
Don't we all want a better way to manage our days and weeks and keep our family running smoothly?
Be the solution
Now, there's a way.
Manage personal objectives

Track family goals

Keep everyone up to date with a master family schedule

Sync with your current calendars
Next Steps
It's time to get to work. Try using one or all of the home page templates to workshop some ideas and organize into them into a meaningful flow before diving into design. I promise it will be worth the upfront investment.
Feel free to use this Website Copywriting Templates (Google Doc) to get started. Just make a copy and start use it to guide the next website copywriting workshop or brainstorm session.