We're all blogging, but how can we take our content marketing to the next level? If you have a focused series of evergreen content, consider planning and building a content hub for your brand.
With so much talk about content marketing, we're all searching for interesting ways to reach an audience with relevant, helpful content. Some brands are doing it well, using content marketing as a replacement for some of their traditional advertising. Others are just dabbling with a blog post from time to time.
Before you're swimming in organic search traffic and thousands of shares, you'll need a firm understanding of what good content marketing is and the principles that are required.
What Does Good Content Marketing Accomplish?
Successful content marketing adds value or provides insight without immediately expecting a conversion or sale as a result, and it's definitely not self-promotional. Let's not kid ourselves, we're all going to obsessively track the views and shares of every piece of content we publish. However, we must be disciplined and lead with a desire to educate.
If you start with the right frame of mind and resist the temptation to sell, you'll be more successful with your content. It will be contemplated, talked about and shared, and that's how you know you're on the right track. Good content that reaches the right audience will eventually turn into business opportunities.
Resist the temptation to sell. Lead with a desire to educate.
We're All Blogging, Big Deal.
Most companies, small and large, have a blog. I see many companies using their blog as an archive for company news, email campaigns and press releases, but what's the point?
The more savvy brands and marketers use their company blog as a platform for communicating with customers and taking a stance on important topics in the industry. They have an overarching content strategy and an editorial calendar in place. These brands listen to their customers, answer popular questions from their target audience and properly engineer content to be found.
The Next Step Up On The Content Marketing Ladder? The Content Hub.
Let's say you're blogging regularly and looking to diversify your content. Relevance is impacted by recency, and with a blog, your content starts to lose value as it ages and gets pushed down by newer entries.
If you have a series of focused content that has an evergreen feel to it, you might consider developing a content hub.
What's A Content Hub?
While a blog can sometimes feel sporadic and disjointed from post to post, a content hub has a natural flow and feels like a unified experience from one "chapter" or "post" to the next.
A content hub often has chapters or a menu to navigate through the content. The content is not displayed based on most recent first, so it doesn't have a date-oriented hierarchy. Here is a list of 20 great content hubs and another shorter list.
A content hub also creates a better structure for search engine optimization, where a content theme is based around a major topic and related long-tail content branches off from the center, but points back to the hub.
A Content Hub Example.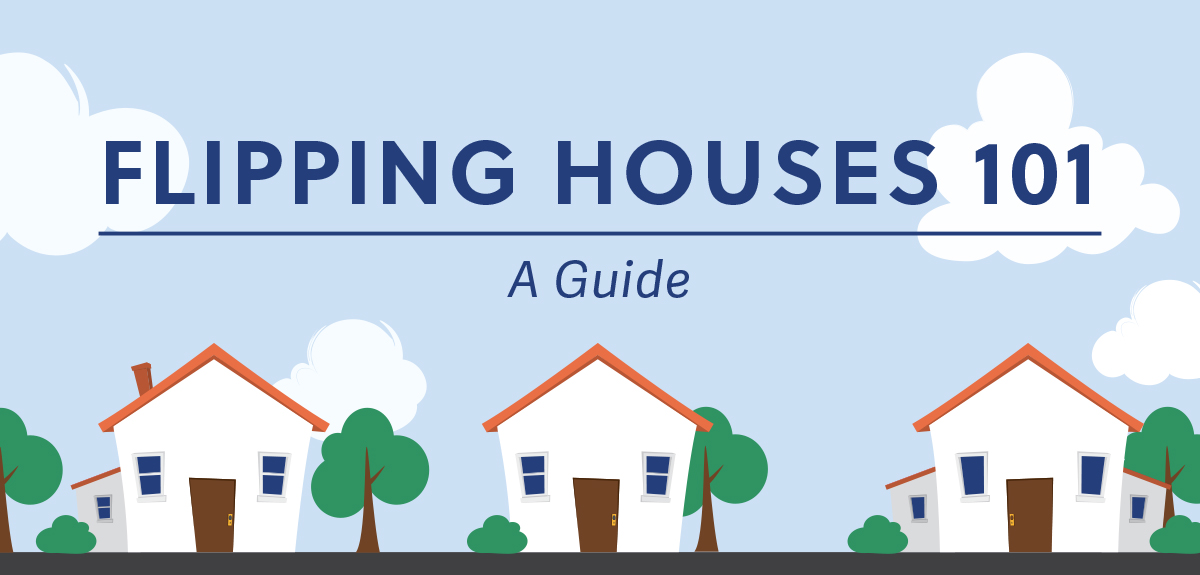 (Rehab Financial Group is a client of Brolik)
Flipping Houses 101 is a content hub that was launched in 2014 by rehab loan provider, Rehab Financial Group. The goal was to guide customers during the residential property rehab process, acting as a consultant and not just a lender.
One important driver of the content hub's success is that it was built as a resource first and a content marketing initiative second. We started by finding out what the most common questions or pain points were during the house flipping process and designed Flipping Houses 101 to answer them.
Build a resource first and foremost, a content marketing initiative second.
Keyword research and customer service lexicon were used to create a list of popular questions and phrases which guided the chapters within the Flipping Houses 101.
We started planning the Flipping Houses 101, breaking out more specific articles for each major topic.
Flipping Houses 101 has helped to funnel higher quality leads– people that want to be educated before they dive into the loan process. In just one year, organic search traffic to the content hub increased 900% and applicant calls increased 85% as a result.
Even more telling of the success of the Flipping Houses 101 campaign, Rehab Financial Group has increased their loan revenue by 109% since 2012.
Want To Start Your Own Content Hub?
Start with a few questions…
What are the most common pain points or challenges in selling your product or service?
What are some of the most common questions from potential customers that you always find yourself answering?
Is there a common theme that runs through your content?
Do you want to expand your business into a specific niche?
Do you want to focus more on a specialty you already offer?
Now think about your customer. Are there opportunities to educate them? Can you entertain them in the process? Can you provide guidance without expecting anything in return?
If you sell ice cream cones, can you create a content hub of fun (and unconventional) uses of ice cream cones? How about a series of tutorials on creating your own homemade ice cream? Would a series of stories on the history of ice cream be interesting to your audience? Maybe you create a content hub that mixes all of these ideas.
If you sell products to veterinarians, maybe you publish a series of "Rare Cases" where you pull from stories and life-saving solutions from your customers and their animal patients. Interesting, heart-warming animal stories from real people.
I present these impromptu examples to inspire brainstorming, but an idea isn't worth anything without first doing a thorough analysis of the target customer.
Knowing Your Audience Is Key
Find out what they want to know and what makes them tick, otherwise you're just creating content for the sake of creating content. A successful content hub requires target audience research and a lot of planning. Think about your customer and how to educate them. Map out topics and make sure they all support the main theme of the content hub.
Above all else, create something that adds value. It could take months of planning, and that's okay. No good content hub develops overnight.