Learn how you can make a significant improvement to your marketing funnel with a single piece of content.
What if I told you that a single piece of high-quality content can position your brand as an authority, provide value to your audience, increase your email subscriber rate by 10x, improve your customer acquisition rate, and increase organic search traffic, all at the same time?
Sounds too good to be true, doesn't it? I can assure you though, it worked for us. In some ways, it was a no-brainer. Well, I shouldn't oversimplify, but it was born out of a logical progression of finding good data and then taking a chance.
I'll walk you through our thought process and the steps we took to execute, but first let me tell you a little about how we got there.
First a Little Background…
We've been working with Rehab Financial Group, a lender specializing in loans to house flippers, for about 7 years now. I won't go through the whole story here (see our case study for that), but we started with a pretty standard mix of search ads and content strategy focused around their blog.
As our marketing strategy matured, we wanted to move up-funnel. Until that point, all of our efforts were focused around people actively seeking money to flip a house. We knew that there was a whole world of people who were much earlier in their journey, and we wanted to meet them halfway.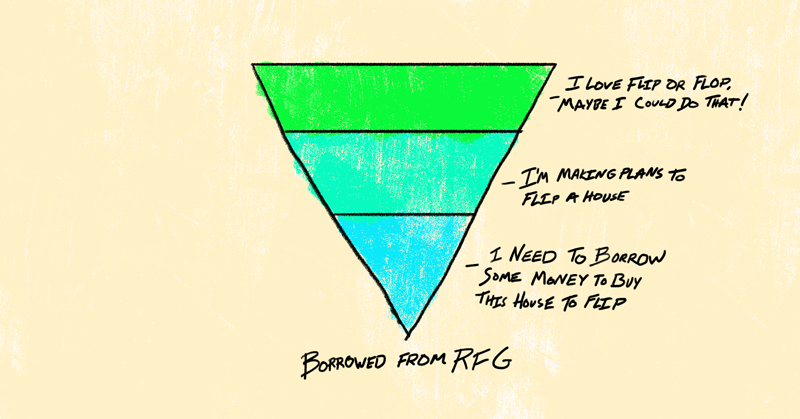 So, how could we reach people earlier in their journey and empower them to eventually make their way to Rehab Financial? We decided to create a resource that would walk someone through the whole process, from knowing very little about real estate investment to a flip-ready potential customer.
Thus was born Flipping 101, over about 12 months we built out a deep content hub walking people through the whole flipping journey, from beginning to end.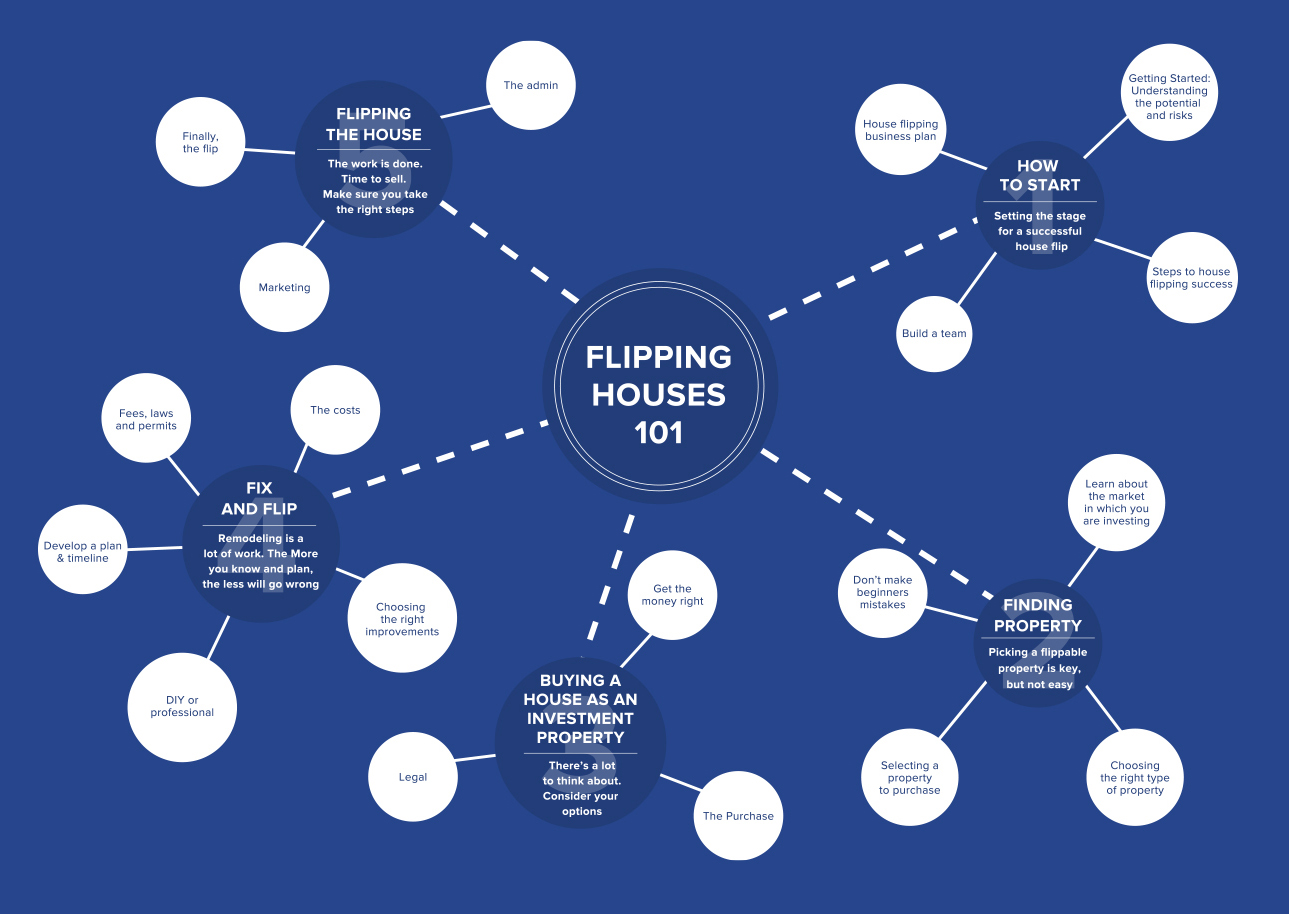 It worked. Very well. Not at first, but over the next 12-18 months, we began to rank at the top of the page for lots of searches around how to flip houses. Before long, organic search traffic grew to be our largest source of traffic and leads.

While successful, that's hardly a single piece of content. More of a content hub, really. Here's where things get really interesting:
How We Came Up With The Perfect Piece of Content
One section of Flipping 101 began to really stand out to us – we were getting a ton of traffic to our page on how to write a business plan for house flipping. It was high-quality traffic too.
People were spending time reading the page, and many were browsing through several pages of the site. This was a good sign.
While doing some research into frequently searched keywords around the topic, we found that there were searches looking for an example or template of a business plan.
If these people were actively searching for a template or sample, we wondered: how many other searchers would find value having one? Now we had something we could really sink our teeth into!
The Plan
We created a pdf of a business plan template for house flippers to download, print out and complete. Then we created a landing page for the business plan template, with a form for users to submit their email address for a free copy of the business plan template.
When a user completes and submits the form, they receive an email that includes the business plan template. Simple. We provide value to them by giving them the resource they seek, and they give us value by allowing us to continue our relationship with them through email.
We also set up a short series of follow-up emails designed to encourage and support potential house flippers through the process of developing their business plan. Our hope was that this exchange of value would make them more likely to actually flip a house successfully and build a relationship so that they come to Rehab Financial when the time comes. Win/win!
The Results
Believe it or not, if you offer people something valuable they're happy to hand over their email address. Many of them will even sign up to receive more valuable content from you in the future!
We first launched this campaign in early September of 2016 and promptly collected 80 emails in the remainder of that month. Our average monthly conversion rate from an email list to lead is 3.42%, so chances are good that these emails result in an additional 2-3 leads per month.
From there, our email collection continued to skyrocket. To this day, we see an average of 150-200 new email subscribers a month, mostly resulting from the business plan template. The email list crossed 10,000 subscribers at the end of 2018, resulting in ~170 lead form submissions that year, 12% of the total lead form submissions – all from a completely owned asset.
As you can imagine, combined with the inbound organic search traffic from the Flipping 101 section, this led to a huge increase in leads and revenue. Today, Rehab is lending more than 2x the volume that they were in 2015, in part due to the success of a single piece of content.
Now It's Your Turn
So, how can you make a similar difference to your marketing funnel with a single piece of content? Well, I would start by asking yourself a few questions:
What are the steps in your customers' journey before they get to the point of deciding to purchase?
What are the knowledge gaps that they may need to be filled along the way?
What are your customers searching for online to fill those knowledge gaps?
If you can find good answers to these questions, then you're on your way to understanding how to provide real value to them. Once you've discovered that value pocket, the next step is to do your best to create a resource that provides that value to your customer in the best way possible. Better than anything else you can find on the internet. If it doesn't take you significant time to create, then it probably isn't good enough.
The next step is to figure out how to squeeze the value out of it. If your goal is simply to reach more potential customers and build a relationship with them, then just publish it on the web. If you hope to collect email addresses, then consider creating a lead squeeze form.
Hopefully, this will help spark some ideas about how to exchange value with your own customers!