A Real Estate Startup Disrupts The Status Quo
---
Houwzer is a startup real estate brokerage seeking to disrupt the market by hiring full time agents and waiving the selling agent's commission, saving their customers thousands.
As they prepared for a growth stage, Houwzer was in need of an agency partner to refine their positioning and create the right marketing foundation to scale.
Phase 1: Positioning the Brand
---
Houwzer was struggling to explain their business model and communicate their value effectively to potential customers. Houwzer engaged Brolik in 2016 to help clarify their top audience segments.
Brolik created a detailed target audience analysis in order to help pinpoint the key demographics of Houwzer's most important customer segments.
We started the process by refining Houwzer's brand messaging to better resonate with customers.
Brand Messaging

Houwzer is a modern, fairly priced real estate agency for savvy homeowners.
Modern...
Means that this is a new solution, so customers shouldn't feel defensive of their past experience or cynical of an approach they aren't familiar with.
Fair...
Indicates that this is not a "discount" service. Houwzer simply provides what our customers deserve: honest, straightforward pricing.
Savvy...
Homeowners hate feeling like they are wasting money. We all want to see ourselves as "savvy" consumers, and will exhibit a fear of missing out (FOMO) on a better deal.
Phase 2: Houwzer's New Web Presence
---
Brolik simplified the way Houwzer explained their business model and value, then illustrated it visually for their new website. Then we led the planning, design and development of the new Houwzer website.
Visuals
The Goals
---
Quickly explain Houwzer's unique business model and the value it brings to customers.
Establish credibility for a "startup brand" in an industry that has trust issues.
Direct users who are selling or buying a home to the Sell or Buy page, so they can understand the value proposition and start working with Houwzer.
First, we infused the value that Houwzer brings into every tagline and every page, to directly reflect their focus on their customers.
Through our target audience research, we found that many consumers simply didn't understand how the real estate market worked. Therefore, it was crucial to educate users and show them how much money they could save working with Houwzer.
It was also very important to show potential customers that Houwzer is comprised of passionate individuals that are focused on their communities by saving them time, money, and sanity.
Phase 3: A New Approach To Marketing
---
Our research revealed that people tend to move at transition points in their life, like getting married, retiring, or having their first (or second!) kid.
Brolik developed a new marketing campaign based around moments of change.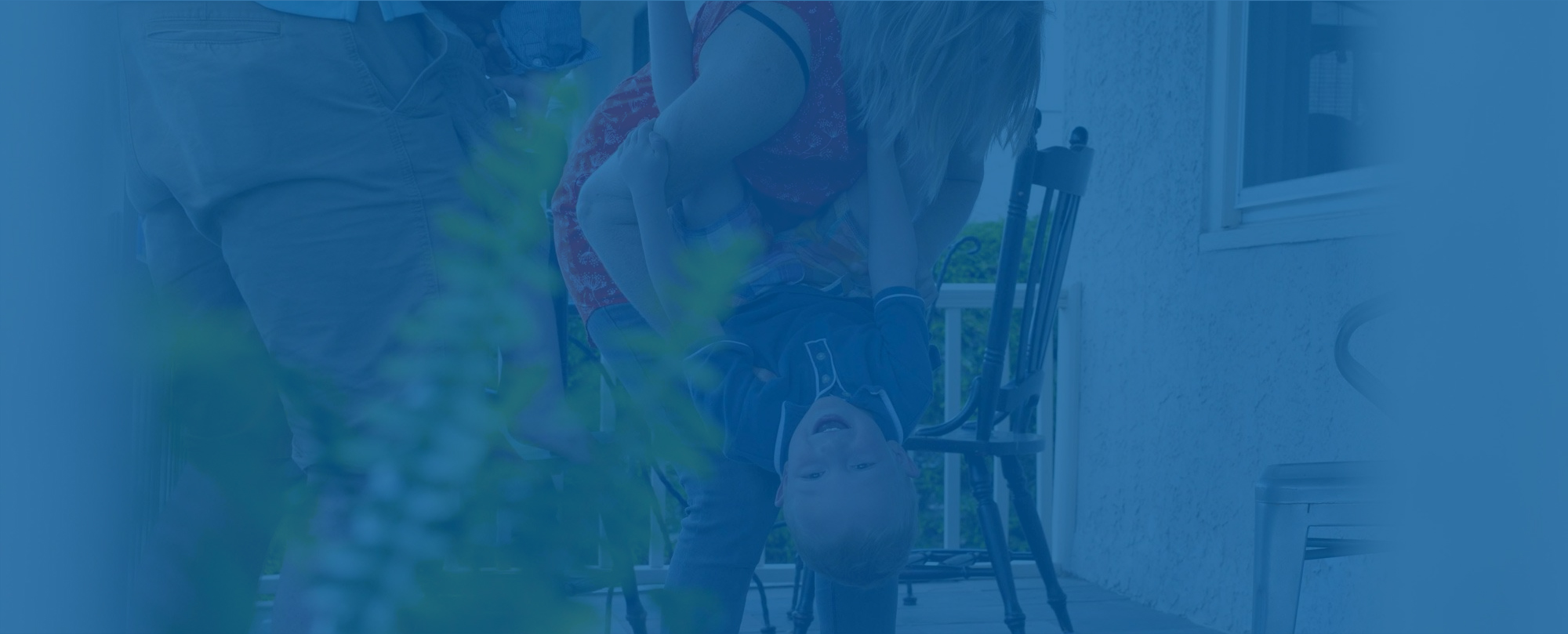 With Houwzer's disruptive model, building trust with customers was key, so we let satisfied customers speak for us.
Brolik interviewed Houwzer customers, to better understand their pain points and behaviors and then photographed them in their new homes. It was apparent that homeowners most often find agents from recommendations made by friends and family, so we focused on referrals and created personal customer stories to give a human perspective.
"Brolik is a top notch team. From the brand discovery to digital marketing, design, and strategy- they do it all with great organization and execution."
Focusing on SEO
---
In addition to taking over paid advertising, Brolik launched into longer term organic initiatives like developing long-form content and improving Houwzer's SEO foundation.
We developed plans for a neighborhood guide series to draw customers through organic search and get them interacting with the Houwzer brand and to connect with customers early in their journey, before they are ready to move to find an agent.
Phase 4: Outdoor
---
Following the website and marketing relaunch, Brolik completed the overhaul of Houwzer's full visual identity including bold new 'for sale' signs and Houwzer's first billboard campaign.
Houwzer more than doubled closings in 2017 over the previous year, and recently closed a funding round to fuel expansion.
Brolik is supporting their growth as a true partner should, balancing current brand awareness campaigns in Philadelphia while building out the roadmap for future expansion.
"It can be really tough for an agency to integrate into a fast-moving company because they are not here every day and are working on limited hours every month. However, there is no doubt that everything is very well thought out with Brolik. They don't miss things, and they are very detail oriented."